Our President, HRH Duchess of Cornwall drops in for tea
Royal Voluntary Service today welcomed HRH The Duchess of Cornwall to a vintage-inspired tea party held at the Trinity Centre in Bristol.Guests took a trip back in time as they tucked into tasty treats including tea and cucumber sandwiches, as well as homemade cakes and scones. Energised by the spread, and led by local lindy hop and swing dance group, Hoppin Mad, the guests then took to the dance floor to music inspired by the 1950s.
The tea party was organised to celebrate the partnership between Royal Voluntary Service and McCarthy & Stone which will see the retirement housebuilder run a series of fundraising events throughout 2017, its 40th anniversary, to raise money for the charity. The company aims to raise over £130,000 to support Royal Voluntary Service.
HRH The Duchess of Cornwall, who is president of Royal Voluntary Service, met with volunteers and older people who use our services to find out more about how the charity helps older people to stay physically active and connected to their local communities. Homeowners and staff from nearby McCarthy & Stone developments also joined the festivities.
Lillian Murphy, from Westbury-on-Trym, who at 91 years old is still one of our active volunteers, told the Duchess of Cornwall how Royal Voluntary Service helped to greet her and her family when they arrived in this country during the Second World War.
Camilla's surprise visit to Bedminster
Shoppers on North Street, Bedminster, have been surprised by the sight of Duchess of Cornwall, Camilla Parker-Bowles, strolling along the pavement.
The Duchess paid a visit to Zara's Chocolates, North Street Deli and a florist, where she admired a lovely fresh bunch of flowers.
The Duchess was in Bristol to meet members of the Royal Voluntary Service for tea at the Trinity Centre, before then  visiting Women's Aid to speak to survivors of domestic abuse.
The Duchess is presented with a special bouquet @TrinityBristol on #Valentines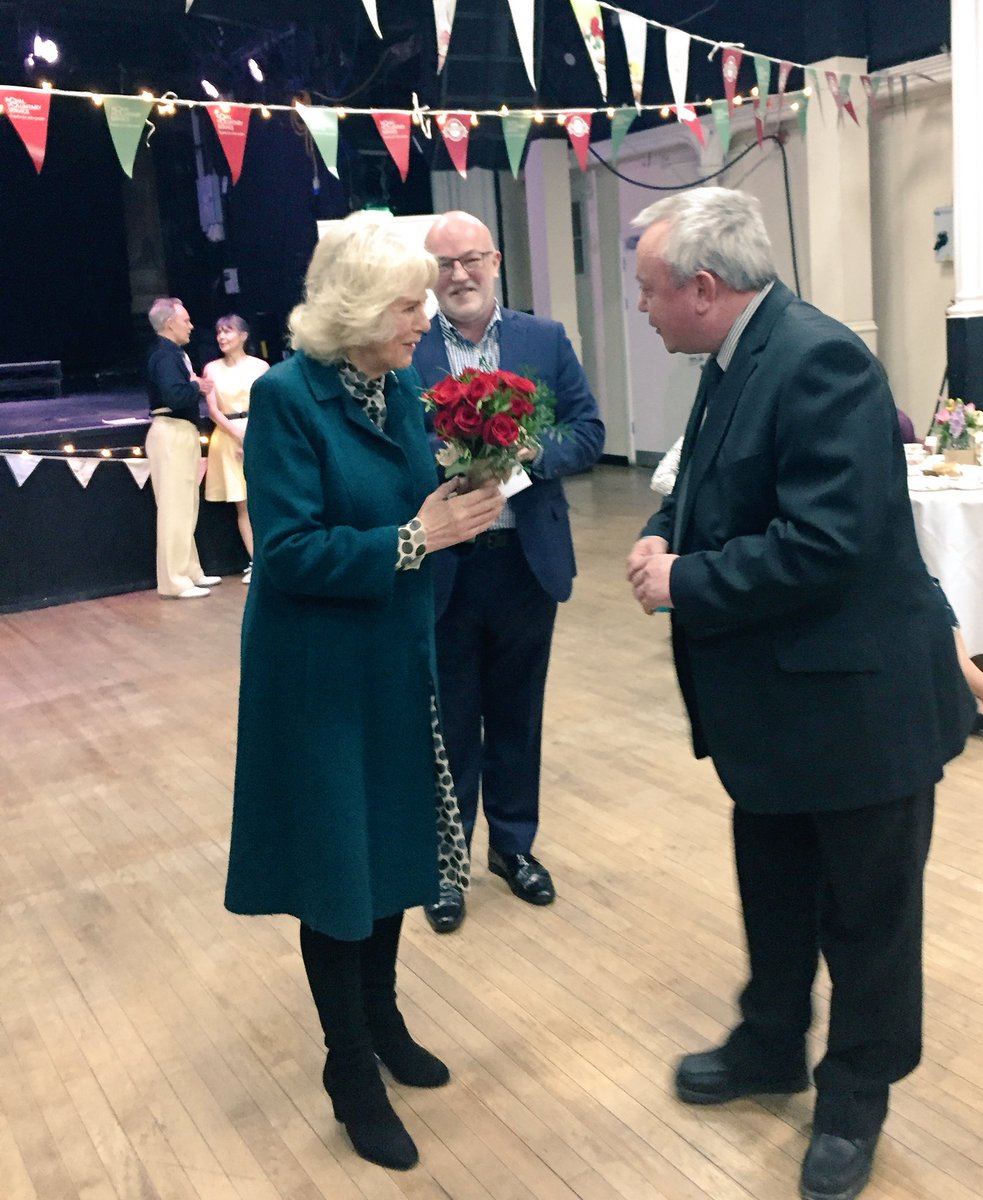 stay active and independent. The Duchess has been its President since 2013.